Our People
Our people are very important to us, as is making certain we provide you with the best possible professional financial advice. Below is a short biography for each of our colleagues together with their contact telephone number. For further contact details please see our "Contact Us" page.
---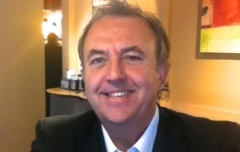 Robert Rackliffe, Wealth Planning Adviser and Director
Tel.
01322 666000
Email.
robertrgyrconsulting.org
Robert Rackliffe CFP, AIFP, (Dip) PFS, is a Director in the UK based firm of Independent Financial Planners, Gyr Financial Consulting Limited. Robert has been working in his field for over 37 years and has regularly written Financial Planning articles for the UK press and worked with BBC Radio 4 Moneybox and Radio 5 Live and BBC News 24. Having spent nearly 20 years establishing and running a major UK firm of Independent Financial Advisers which was eventually bought by a leading Dutch insurer, Robert is now a Director in a specialist firm of Financial Planners offering investment, tax planning and strategic financial planning advice for Private clients in the UK.

Robert is a keen environmentalist with a specific interest in birds and other wildlife. He travels extensively to watch and photograph animals. Over the past few years he has visited the Canadian Arctic, Antarctica, Ghana, Ethiopia, Kenya, Sri Lanka, Kazakhstan, Colombia, Guatemala, Iceland, China, Japan and Indonesia. He has a keen interest in Climate change and alternative investments and new technologies. He is a fellow of the Royal Geographical Society. Roberts cycled 500KM from Saigon in Vietnam to Angor Wat in Cambodia in aid of the Cancer charity Odyssey, and ran two half marathons to support Water Aid.
Andrea Purdie, Wealth Planning Adviser
Tel.
01322 666000,
Email.
andreapgyrconsulting.org
Andrea Purdie AFPS CFPcm is a Director in Gyr Financial Consulting Limited, a UK based firm of Independent Financial Planners. Andrea is a Chartered and Certified financial planner and has worked in the Financial Services industry for over 22 years and specialises in investment, pension and strategic planning advice. Andrea also advises on long term care and inheritance tax planning. She is keen to promote plain English recommendations to ensure clients have a clear and simple understanding of her advice.

She has a keen interest in gardening and riding and runs to keep fit! Andrea has run the London Marathon twice already and many half marathons.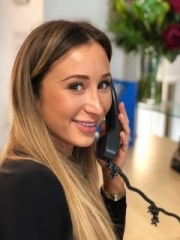 Rianna Kaya, Personal Assistant
Tel.
01322 666000
Email.
riannakgyrconsulting.org
Rianna is the first point of contact in the office, providing a high level of support to the Directors whilst being a vital link between our clients and Directors. Rianna has been a PA for over 10 years. Rianna enjoys travelling and socialising with her friends and family.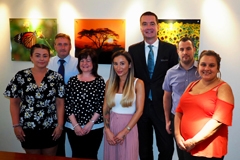 Gyr Consulting, Our Team
Tel.
01322 666000
Email.
infogyrconsulting.org
We have a team of dedicated and friendly staff with over 100 years combined industry experience who aim to provide the best service possible and put our client's interests first.